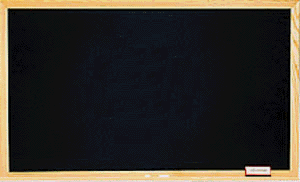 This World Wide Web Page is maintained by the Barnstable County Department of Health and the Environment under a grant from the Massachusetts Coastal Zone Management Office (http://www.state.ma.us/czm) pursuant to National Oceanic and Atmospheric Administration Award Nos. NA87OZ0237 and NA97OZ0165. The views expressed herein are those of the author(s) and do not necessarily reflect the views of MCZM, NOAA, or any of its sub-agencies. This information is available in alternate formats upon request. The mention of any product, contractor, or method within this web page does not constitute approval or endorsement. This project is a part of the County's Alternative Onsite Septic System Initiative.


---
Introduction
Welcome to the first of its kind self-paced course in Title 5 ! First, dispensing with the paid announcements, I would like to note that the course materials were developed under a grant from the Federal 319(b) Program, administered by the Massachusetts Department of Environmental Protection and awarded to the Barnstable County Department of Health and the Environment. The idea of the course came from you, Board of Health members and interested individuals at large who, due to busy schedules and a desire to learn the world of on-site septic systems, wanted a pace-yourself way to learn in the comfort of your own home.
As you work your way through the different course modules (there will be six in all), you will be exposed to a variety of aspects of Title 5 from basic components of a Title 5 system, to the myriad of regulations Boards of Health are charged with enforcing. Reference materials used will generally be indicated, as will their availability. The course relies heavily on materials produced by DEP including the "TRAINING MANUAL FOR THE STATE ENVIRONMENTAL CODE, TITLE 5", and what has come to be known as the "DeFeo and Wait" report, but you will also be introduced to a wide variety of resource material from different states.
The focus of this course is to teach the principles behind the code, by presenting them in an interesting, and sometimes humorous, way. The primary authors of the course are George Heufelder, Environmental Program Manager for the Barnstable County Department of Health and the Environment, and Susan Rask, who has served in various positions from sanitarian to project assistant with the Department. In addition to working for "County Health" each of these individuals has served as Chair of their local Board of Health (Falmouth and Barnstable respectively) and presently still serve on their Boards. This course is dedicated to those individuals who serve on Boards of Health who in their tenure give countless hours of community service.
The course consists of informational "modules" followed by a self test. When you have completed the test module, you can take the self test at the end of each module or, in some instances test questions may be scattered throughout the module. Very Important ! This course is still under development. The goal is to serve your needs. Please let us know your comments so that we can incorporate them into future revisions.
So, find a comfortable chair and a cup of your favorite beverage and begin. We sincerely hope that this will be a worthwhile time for you as Board of Health members.
---
Ready to start?
By which method would you like to take this course?